LATEST ARTICLES
For e-commerce websites, SEO is a low-hanging fruit opportunity. Although SEO provides one of the best returns on investment (ROI) of any eCommerce marketing...
If you are short on time and money and you do not want to squander your time, testing your mobile device may not be...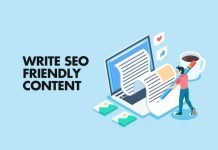 You've just created a new article for your readers after logging into the WordPress admin panel. You are ready to click the "Publish" button...
Social media is being used by everyone in today's time. For this reason, the number of people on social media platforms like Facebook, Instagram,...
One of the most often asked topics on vacation rental forums and social media pages is about service animals and whether hosts have the...